Vermont
 is second-least populous of the U.S. states, ahead only of Wyoming, and the sixth smallest by area. The state capital is Montpelier, the least populous state capital in the U.S. The most populous city, Burlington, is the least populous city in the U.S. to be the most populous city in a state. As of 2015, Vermont was the leading producer of maple syrup in the United States. According to the 2010 U.S. Bureau of Economic Analysis report, Vermont's gross state product (GSP) was $26 billion. Not accounting for size, this places the state 50th among the 50 states. It stood 34th in per capita GSP.
Wikipedia
State Department of Agriculture
VAAFM facilitates, supports and encourages the growth and viability of agriculture in Vermont while protecting the working landscape, human health, animal health, plant health, consumers and the environment. The Division of Agricultural Development assists individual agricultural businesses with marketing and production issues including business planning, financing, market research, access to farmland, labor, and many related issues.
www.agriculture.vermont.gov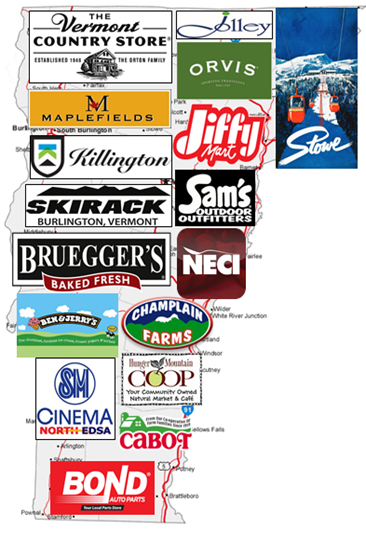 Other Related Programs
The 
Made in Vermont Marketplace
 is the only trade show in Vermont that showcases the wide variety of quality products made right here in the Green Mountains. The trade show offers attendees an opportunity to browse and purchase the many fine food, furniture, craft, etc, products made here in Vermont, as well as meet the talented producers who create them.
www.madeinvermontmarketplace.com
Products of Vermont
 – An Amazon store specific to products made in Vermont.
www.productsofvermont.com
The Vermont Country Store
 – Vrest and Ellen Orton opened The Vermont Country Store in Weston, Vermont, in 1946. They were inspired by childhood memories of Vrest's father's general store in North Calais, Vermont, which opened in 1897. They have two stores as well.
www.vermontcountrystore.com