Rhode Island
 is the smallest in area, the eighth least populous, and the second most densely populated of the 50 U.S. states. The top ten cities are Providence (178,042), Warwick (82,672), Cranston (80,387), Pawtucket (71,148), East Providence (47,034), Woonsocket (40,186), Coventry (36,014), Cumberland (32,506), North Providence (32,078) and South Kingstown (30,639). Rhode Island's 2000 total gross state production was $46.18 billion (adjusted to inflation), placing it 45th in the nation. Its 2000 per capita personal income was $41,484.
Wikipedia
State Department of Agriculture
The Rhode Island Department of Environmental Management (DEM) serves as the chief steward of the state's natural resources – from beautiful Narragansett Bay to our local waters and green spaces to the air we breathe. Our mission put simply is to protect, restore, and promote our environment to ensure Rhode Island remains a wonderful place to live, visit, and raise a family.
www.dem.ri.gov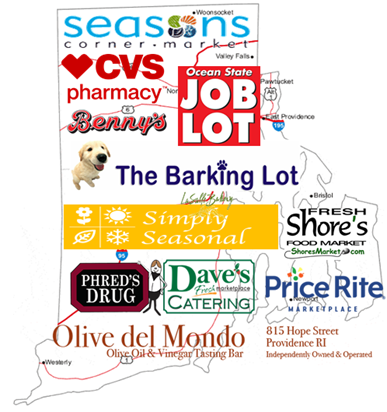 Other Related Programs
Made From RI:
 We feature the best of Rhode Island for friends near and far. If you are from Rhode Island (or if you have moved away and still wish that you are from Rhode Island) and have a desire for the best of the artists, artisans and icons of Rhode Island, then this is the place to meet. This is a place to celebrate the Hope of the best of Rhode Island.
https://www.madefromri.com